Massage and relaxation
We offer different types of massages for your relaxation
Our massage specialists offer you targeted (back, legs, face, scalp) and personalized (relaxing massage, sports massage, mechanical massage-rolling) massages and treatments.
Our relaxing massages with hot oil or muscular sports massage are a must! We adapt to your available time and desires.
Relaxing massage
Body, back & legs
Face
Hair Scalp
Rest & relaxation
Hand massage
Neutral oil
Sports Massage
Body, back
Muscles & legs
Sports preparation
Sports recovery
Hand massage
Active & dynamic
We also perform mechanical massage-rolling massages with the Cellu M6 LPG® machine from the latest LPG Endermologie technology. In order to optimize results, we couple them with LPG® cosmetic products.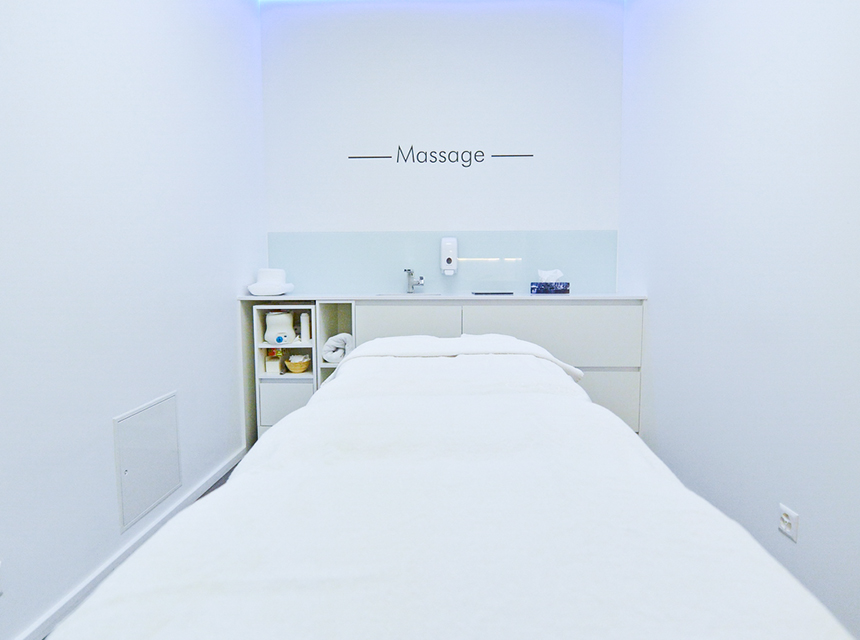 Book an appointment for a relaxing or sports massage
Coop Les Moulins Shopping Center
Route de l'Ancienne Ciblerie 2
CH – 1095 Lutry
Mon – Fri 08:00 – 19:00
Sat 8:00 am – 6:00 pm
EPFL – SwissTech Center – Les Arcades
Avenue Louis-Favre 10a
CH – 1024 Ecublens
Mon – Fri 08:00 – 19:00
Sat 8:00 am – 6:00 pm